News and events 2020 #3
Lund University Humanities Lab
Welcome to Lund University Humanities Lab!
This is the third newsletter during 2020 addressed to all new and existing users of the Lab.
---
LU Humanities Lab re-opens five facilities
Future week!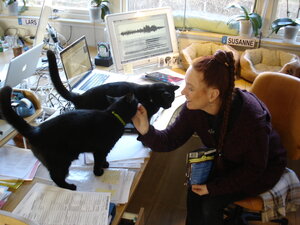 From google to Time Edit
Around October 10, we will stop using google calendars for booking of studios and equipment and instead start using Time Edit. There will be some changes due to this, for instance some equipment will be booked separately (the eyetracking equipment for example). All users will be able to see available time slots in the calendars, but only users with a LU affiliation will be able to book. External users can contact the
administration
for assistance with bookings. More information regarding this will be sent out when the shift takes place.
---
Courses and tutorials
Annual Report 2019
Finished a project? Or not?
New publications!?
Do you have any new publications or other outcome that relate to the Humanities lab? We remind all users to tag their output in LUCRIS with the infrastructure label Lund University Humanities Lab, so that we can easily find it, and highlight it!
---
Contact