News and events 2020 #2
Lund University Humanities Lab
Welcome to Lund University Humanities Lab!
This is the second newsletter addressed to all new and existing users of the Lab.
We would like to start by sharing some exciting news with you:
The Swedish Research Council categorises SweHumLabs as A1
In their Needs inventory of research infrastructure of national interest the Swedish Research Council has classified the application Swedish Humanities Labs, SweHumLabs, as A1. SweHumLabs is a joint venture between LU Humanities Lab and Humlab Umeå aiming to create a national research infrastructure for the Humanities. Out of 69 proposals only 10 were categorised as A1, a grade which means that "the area is considered as having potential to become an infrastructure of national interest and is ready for a call." The fact that an area has been categorised as A1 is a prerequisite, but not a guarantee, for being included in the next call.

- It is very gratifying that the Research Council recognises the increasing needs for infrastructure in the Humanities and Social Sciences, says Marianne Gullberg, director of LU Humanities Lab. LU Humanities Lab and Humlab Umeå have complementary competence and expertise, and our long experience of infrastructural work in our disciplines makes us well suited to meet the growing needs for sustained access to technology, digital and e-scientific resources and tools, and to method and data management expertise.

Another application, InfraVis, focusing on scientific visualisation, in which LU Humanities Lab is also a partner, was also categorised as A1. More information can be found on the Swedish Research Council webpage.
---
What can you do in the Lab during the covid-19 situation?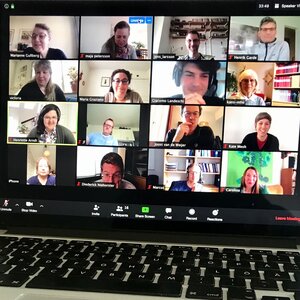 As you know, the Lab has closed down all experimental activity that involves participants and all hands-on tutorials and courses until further notice because of the Covid-19 situation. But this does not mean that the Lab is closed.
So, what can we offer our users during corona-times?
Consult an expert. We are still available to supply you with expertise via digital meetings (e.g. in Zoom or Teams), or in person (if necessary, and if it can be carried out safely). Email our experts directly, or use one of the functional email found in connection with each facility on our web pages. Planning and piloting. You can book a room and/or equipment to run a pilot or test an experiment without participants. Please use the surface disinfection (found in the Lab both at @LUX and @SOL just inside the entrance doors) and make sure to follow the usual corona safety procedures regarding hand washing, keeping physical distance, and so on. Analyses and post-procedures. You can use Lab facilities and software for preparing and analyzing data. The same safety regulations apply: Please use the surface disinfection (found in the Lab both at @LUX and @SOL just inside the entrance doors) and make sure to follow the usual corona safety procedures regarding hand washing, keeping physical distance, and so on.
---
New or returning user in the Lab?
Are you starting up a project, big or small? Then it is time to make a project application!
You will find all information about making a project application here (and the meeting with the directorship is of course digital!).
---
Finished a project? Or not?
We want to keep the record of active lab users up to date. To ensure that you have continuous access to the Lab, don't forget to extend a project if needed. Do this by emailing Martina Holmgren.

If your project is completed, please write a short paragraph about findings and send it to Deputy Director Victoria Johansson. Also, please fill in our questionnaire.


---
Courses and tutorials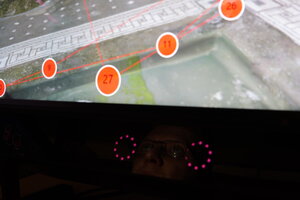 The on-going course "Programming for the Behavioural Sciences" has successfully gone digital, and is given online.

We do not know what the situation will be like in the autumn, but we aim to give as many of the courses and tutorials as possible in some form. Information will be posted on the education pages. Send questions to our educational developer Maria Graziano, or to the responsible teacher.

Lab staff are currently updating and preparing digital versions of some our most popular tutorials, and we hope to soon be able to offer some new digitized material (like the material here). We welcome special requests about old (or maybe new?) tutorials.


---
New publications!?
Do you have any new publications or other outcome that relate to the Humanities lab? We remind all users to tag their output in LUCRIS with the infrastructure label Lund University Humanities Lab, so that we can easily find it, and highlight it! Here's an example of a new publication by lab member Kate Mesh and her collaborator Lynn Hou on gestures and negation in San Juan Quiahije Chatino Sign Language: "Negation in San Juan Quiahije Chatino Sign Language - The integration and adaptation of conventional gestures".
---
Are you wondering about the leak in the EEG studios?
Rest assured. The studios have been restored and we're working on reinstating them to their former glory.
---
Contact
For equipment-related questions, use the function address indicated on the page for the equipment in question. For administrative questions, contact our administrative staff. If you have questions for the steering committee, contact maja.petersson@humlab.lu.se.
---