Ig Nobel Prize to Susanne Schötz and Joost van de Weijer!
Published 10 September 2021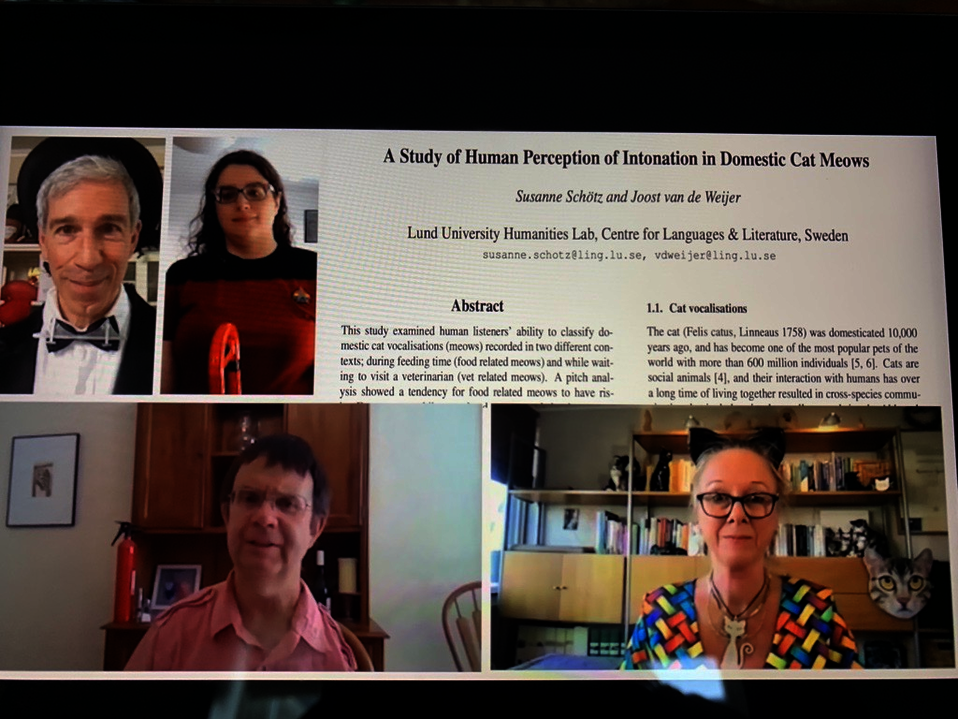 Susanne Schötz and Joost van de Weijer and has been awarded the Ig Nobel Prize in Biology (together with Robert Eklund) for research that first makes you laugh, then think. It's a tremendous achievement!

Motivation: "... for analyzing variations in purring, chirping, chattering, trilling, tweedling, murmuring, meowing, moaning, squeaking, hissing, yowling, howling, growling, and other modes of cat–human communication."
Ig Nobel webpage with all winners.
Article in The Guardian

Youtube link to link to the prize ceremony (Susanne is 11.50-16.40)
Big congratulations!